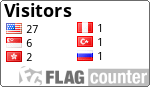 when your teacher is being a bitch after you forgot your homework
(via reshipped)
finishing a series but still being attached to the story and its characters
(via reshipped)
leader-of-standing-purgatorians:
So I hadn't yet come out to my mum and today I got home to see that someone had changed the cover on my bed to this

And then I saw that they left a note on the bed, so I went over to take a look at it and

My mum is the best 

Whenever I see this I think well what if you weren't gay and you came home one day to this
(via reshipped)
[Sam] was thrilled, when I spoke to him, to be back home in west London, which he loves. "You can live an anonymous life here in a way that you can't in Los Angeles."
(Source: dailysamclaflin, via wild-gazelles)
Status:Rain! :)
Older person on Facebook:Us too, so badly needed as well. Tell your mom I said hi. How is the family? Tell everyone hi from us. We miss you all so much. Wish we could be there. You're a beautiful young woman.
i dont say "no" to drugs

i say "no thank you" because i wasnt raised in a fucking barn like some of you hoodlums 
(via reshipped)